Dobre wieści ze Stake Base

Faza 2 Beta – oficjalna miękka premiera Stakebase.com jest zaplanowana na niedzielę 1 września 2019!
Co to znaczy …
Jeśli byłeś początkowym użytkownikiem wersji beta, musisz ponownie przejść proces rejestracji i KYC, aby móc rozpocząć wymianę na żywo. Firma przeprasza za niedogodności, ale jest odpowiedzialna za bezpieczeństwo i zgodność z obecnie panującymi przepisami prawnymi.
Wszyscy nowi użytkownicy muszą wypełnić ten wniosek poniżej i przejść proces KYC i weryfikacji.
Staking Pool będzie NA ŻYWO i aktywny w tym beta uruchomieniu!
Pamiętaj nie ma obecnie możliwości wycofanie środków podczas fazy 2 beta!
Jeśli chcesz wziąć udział, wypełnij ten formularz.
Zbliża się niedziela, 1 września …
✅ Kliknij ten link, aby złożyć wniosek, aby zostać wczesnym użytkownikiem wersji beta ** TYLKO mieszkańcy spoza USA **
Zarejestruj się w Stake Base >
BitGreen Bardzo dziękuję za wsparcie i cierpliwość w ciągu ostatnich kilku miesięcy.
Z niecierpliwością czekam na uruchomienie projektu, który może pomóc w dokonaniu prawdziwej zmiany dla społeczności kryptowalut PoS.
O Stake Base poczytasz w artykułach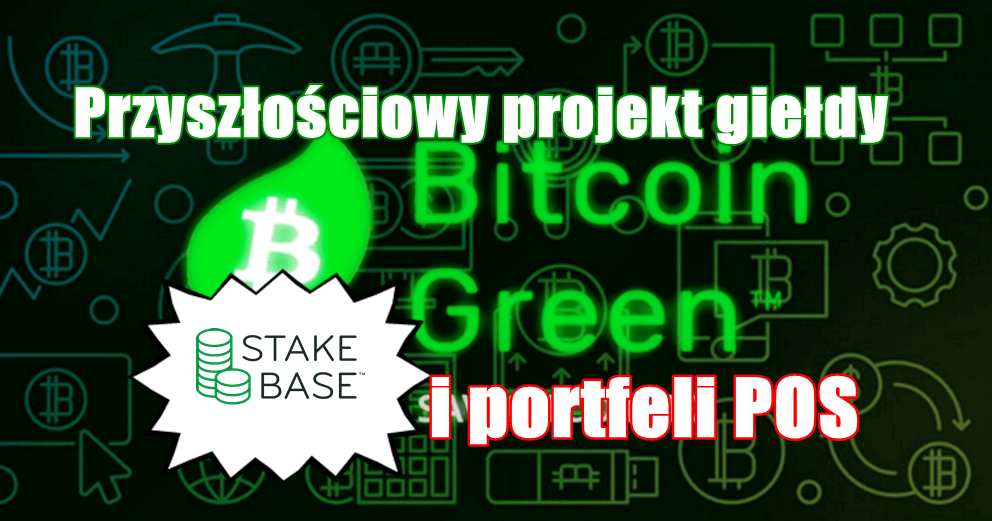 Czekają nas pozytywne zmiany w Stakecube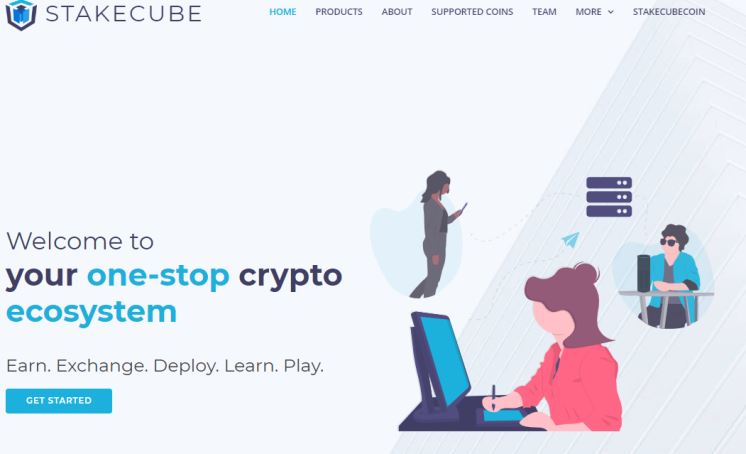 Nadchodzi aktualizacja Stakecube v2: Data premiery: 21 września.
Zostało to zaplanowane na koniec sierpnia, ale firma odłożyła to o 3 tygodnie, ponieważ chce bezpośrednio dodać więcej funkcji niż planowano, a także pewne ulepszenia transakcji, aby uniknąć typowych błędów, takich jak brakujące wpłaty i zablokowane portfele z powodu podobnych wypłat.
Ponadto Stakecube chce wcześniej dokonać zwrotu środków za DASH (1 września) i BND jako ekwiwalent BTC, aby nie musieli uwzględniać tego w nowej wersji.
Zacznij kopać kryptowaluty ze Stake Cube
Całkowicie przeprojektowany, profesjonalnie wyglądający interfejs użytkownika (idealny również na tablet i smartfon) w tym. darkmode dla wszystkich aplikacji.
Wiele nowych funkcji, takich jak automatyczne reinwestowanie, uczciwa kolejka rezerwacji masternode, różne nowe przeglądy, takie jak wszystkie otwarte zamówienia, konkursy staking / trading, automatyczna sprzedaż nagród za btc i wiele więcej.
Statystyki aktywności i dzienniki zostały całkowicie zmienione, aby pokazać każdy ruch monet (depozyt, wypłata, nagroda, handel, autoinwestycja, autosell itp., wszystko w jednym widoku).
Drobne zmiany, takie jak nowe funkcje wymiany, ceny monet z historią (i nie tylko aktualną cenę) itp.
Pełna integracja SCC z platformą (patrz program bonusowy SCC).
Ogólnie znacznie lepsza wydajność.
Procesy ręczne (menedżer inwestycji, status portfela, aktualizacje wersji portfela itp.) zautomatyzowane.
Procedura
Stakecube wprowadzi serwis w tryb konserwacji 21.09 na prawie cały dzień i zainstaluje aktualizację.
Pamiętaj, że w tym czasie nie będziesz mógł wypłacić ani wymienić środków!
O Stakecube poczytasz w artykułach
Warto poczytać
ROKKEX STO wystartowało! Giełda kryptowalut już działa…